Join FPF partnership program
Let's focus together on improving customer experience
Offer complementary services to your clients
Purchasing a property often implies a mortgage application. This is especially the case concerning non-residents who are seeking low fixed rates combined with a long duration and high LTV. So, why not helping them obtain a French Mortgage by introducing them to French Private Finance?
No costs to you, only benefits
Keep control of the property acquisition process
Enhance your real estate offer
Earn extra commission
More than 10 years of French mortgage experience
Through the many years, we met plenty of different types of profiles and it is safe to say we know the market. That is the reason why more than 90% of applications sent to the bank end up with an offer.

The right tools for your clients
Calculator package
We designed an easy to use mortgage calculator for our partners. With its neutral and simple design, it can fit any website.
Why do our partners like it?
Save your time by working on your best clients: Allow them to check their potential home loan and let them know if they can afford the property they are looking for.
Over the years, we became a key account with a number of French lenders. This is why FPF is able to obtain the best deals available on the market.
Straight forward approach
The client can simply enquire via the calculator, which in turn automatically adds you as referee.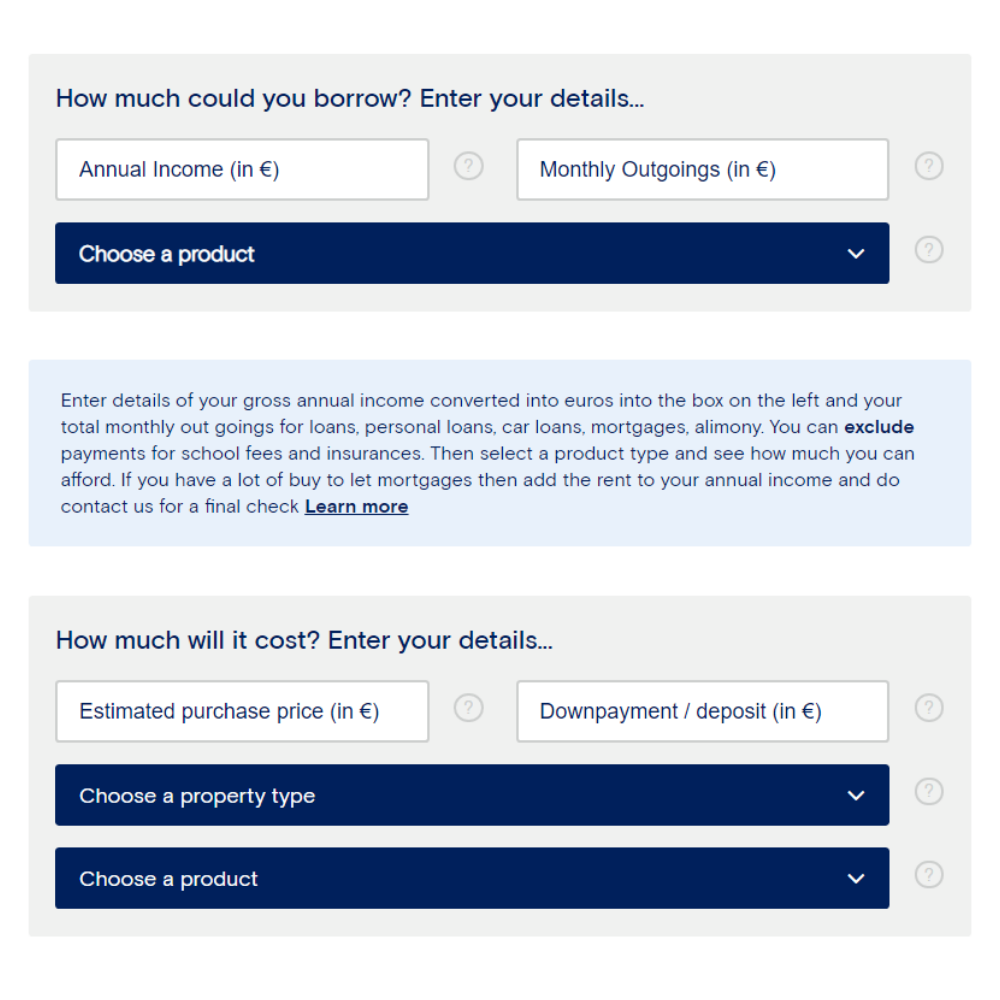 Track your clients activity
Tracking package
Follow in real time the application process and stay notified by Email or SMS when your clients are moving to the next step.
We will make sure that every client using our services thanks to the website or any other channels owned by our partner will be assigned to him.
We do not provide any personal information concerning the client's finance, only the stage of the application process.
Our guarantee
Your clients stay your clients
Once a client is referred to you, he will always be considered this way by our CRM. Even if he purchases a property which is not listed by your company, you will be the one receiving the rewards.
Our rewards
We offer competitive commissions to our partners at no extra cost for our clients.
Contact us to learn more